The Mother Assunta Skills Training Centre provides three-month training courses to migrants, refugees and displaced women.
Upon their successful completion of the course, the women graduate and receive a certificate of achievement. On 25 July 2023, 24 ladies graduated the make-up course
The Make-Up course is relevant to those women served by the Bienvenu Shelter and is aimed at equipping them with the necessary skills to apply make-up correctly, regardless of the occasion. It also teaches them how to interact with their clients and to maintain good hygiene in their working environment. While studying on this course, they focus on professional salon skills.
This is a good business for the most vulnerable women as it is viable – without having a specific workplace – can be developed in customers' homes or in collaboration with another professional who has a salon and, most importantly, is sustainable.
The Teachers ensure follow-ups after graduation and provide the ladies with guidance, support and encouragement.
Congratulations to our Graduates! Well Done to all students and best wishes for your next adventure.
Thank you to the collaborators and donors for their generous support and to the Teachers and the Team for their continued dedication and commitment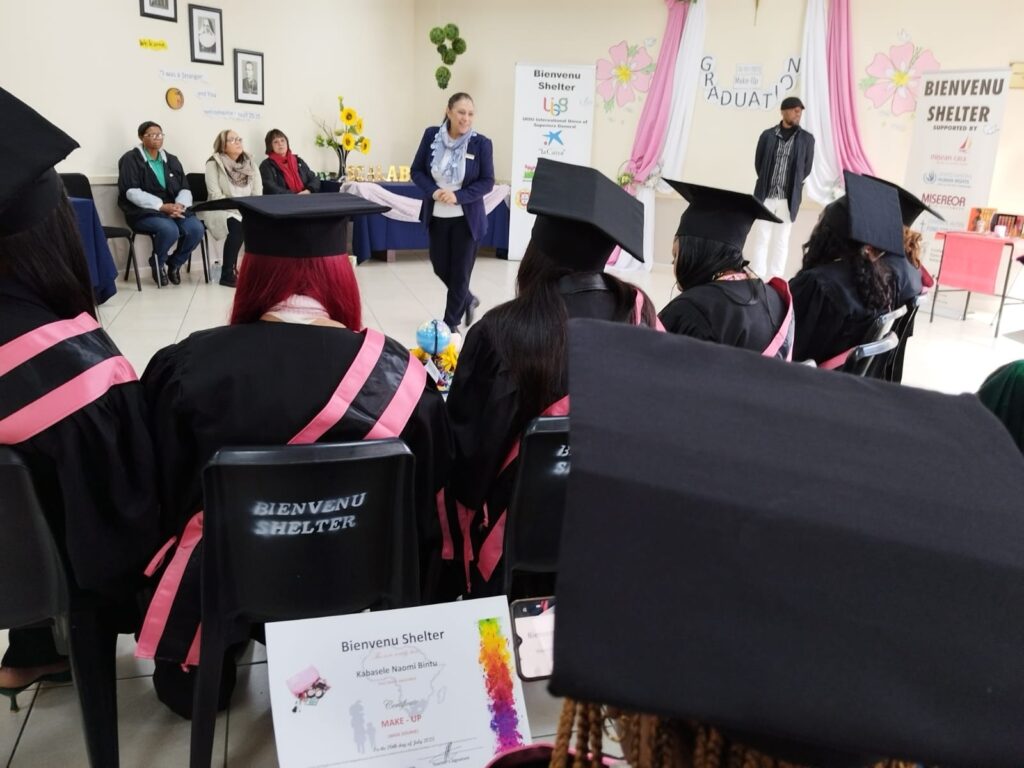 Sr. Marivane Chiesa