COVID-19 in Johannesburg – Where love speaks louder than the Pandemic
Bienvenu Shelter, a sanctuary to Migrants and Displaced Women and their Children, a safe and secure environment in which to heal and restart lives. During these last few months, the challenges of COVID-19, with the Global crisis and Government Directives to lock down, we had, to say the least, extreme concerns for the sustainability of the Mission. Once again Bienvenu Shelter was challenged with the large amount of people needing assistance, all of them knowing how much we really care for those in desperate need.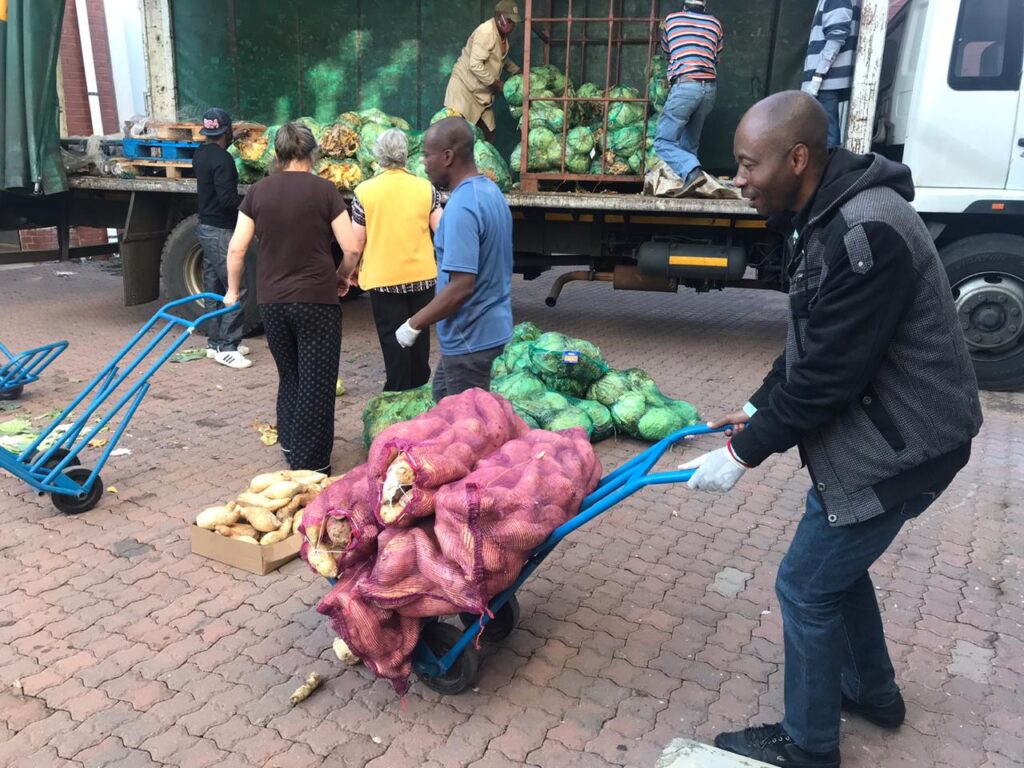 With prayers, hope and the love and support of dear donors and friends, these concerns were soon lifted and we have been so blessed by so many giving essential donations during these months to enable us to continue and remain safe in serving our people.
We have also had so many new donors contacting us directly, asking how they can help the mothers and children, getting information about our services from friends, Facebook and our Website.
We have truly been overwhelmed by the generosity of others and with this, we have also been able to serve not just our mothers and children but the surrounding community, providing them with food parcels, food vouchers, vegetables on a regular basis, blankets, warm clothing and sanitary packs.
In partnership with Pastoral Care for Migrants and Refugees, Archdiocese of Johannesburg, over these last months, we have provided food parcels to the neediest in our local community, largely comprising of ex-residents and our crèche children.
We are very grateful to serve the most vulnerable mothers and their children with love and the dignity they so deserve.
We cannot predict what the coming months have in store for us all and we need to prepare for a new and different type of normal, which too will bring its own challenges – spiritually, emotionally, logistical, and financial, to name but a few, but with the love donors have shown over these months, we are United together and remain positive in serving the most vulnerable in great need.
We thank each and every one of you and pray for you and your families. To you and those with you every blessing.